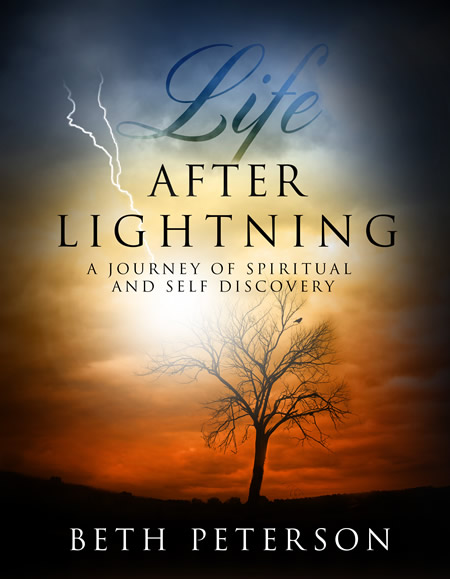 Life After Lightning Hardcover or Audiobook (CD) – $24.99
Life After Lighting is an inspiring detail of powerful ways to live as a strong person in balance with others, your faith, and with yourself. From her own life lessons, author Beth Peterson has assembled positive life encouragement that will give you a strong sense of direction towards the path in life that you were meant to walk. In this book you will learn how to gather the tools needed to turn the most painful moments in life into the most meaningful, and learn how your life lessons can connect the dots to help you better fulfill your life.
6″x 9″ (192 pages) Hardcover or Life After Lightning 4 Disc CD Set. 3 hrs 57 mins. Narrated by author Beth Peterson.